Back
Recent Posts
WAYS TO MAKE YOUR OLD RV LOOK AND FEEL NEW AGAIN
RV CLEANING TIPS
GREATEST CAMPSITES IN FLORIDA AND LOUISIANA ALONG INTERSTATE 10
BEST PLACES TO CAMP IN CENTRAL FLORIDA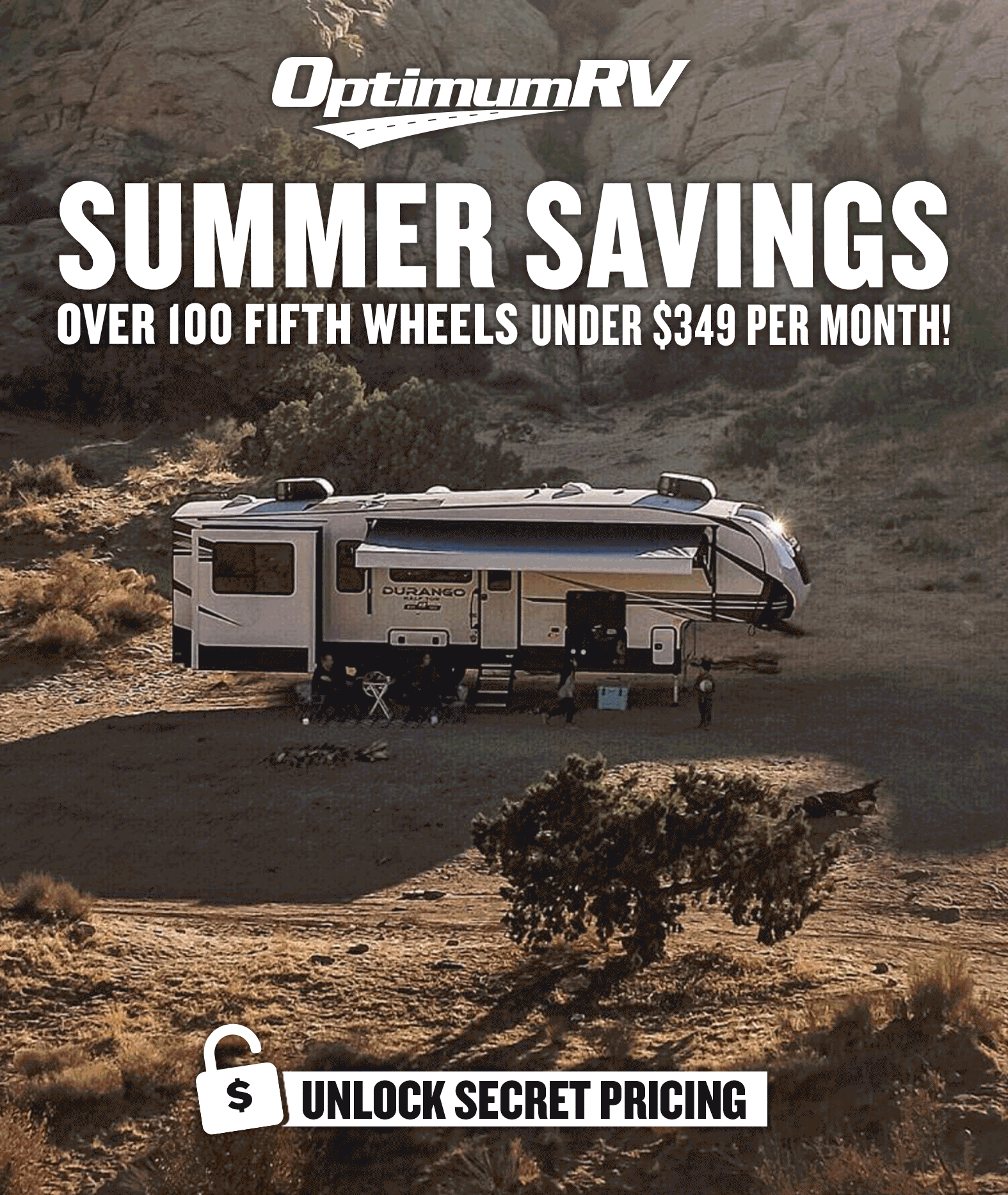 As a safety precaution, send your location details with GPS coordinates to a family member or friend so someone knows exactly where you're located.

Keep your trash stored securely inside, and don't leave food outside to prevent attracting unwanted animals to the campsite.

Track your generator hours to estimate boondocking costs, and work out a daily average. It'll help you weigh the potential cost benefits of adding solar power.

Take time to sit outdoors as much as possible to look up at the clear night skies. After all, one of main reasons you're camping in the middle of nowhere is to truly become one with nature.

Plan meals ahead of time. Preparing and freezing meals or making salads means there are fewer dishes to wash making it easier and allowing more time to relax while reducing going to the store, which isn't necessarily close by. This also keeps your trash to a minimum.

Buy or take separate jugs of drinking water. This will save you on the water being used in your fresh tank for washing and showering.

Be sure to keep your night shades down during the hottest parts of the day to deflect the sun thus keeping your RV cooler. If you have window covers, those are even better so put them on.

When staying in a hot climate, open your windows in the evening and make the most of the cool night air to cool down the RV.

Put a windshield cover on the front of your RV to help protect it from the heat. Also be sure to put tire covers on your wheels to reduce sun damage to the tires.

Place a bucket in the shower to catch excess water. You can then use that to flush the toilet thus reducing water usage from the fresh tank.
Back